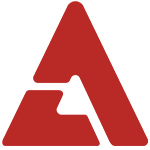 It's been revealed that actress Kang Hye Jung's voice is included in YG Entertainment labelmate Epik High's 7th album, '99'.

Due to the request of her husband, Epik High's Tablo, Kang Hye Jung narrated parts of the group's title track "Don't Hate Me". In the second half of the song, she can be heard saying, "Love Me."

YG Entertainment revealed on the 25th, "The woman who says 'love me' in the second half of the song 'Don't Hate Me' is Kang Hye Jung. She personally recorded the message on her mobile phone and sent it in."

The day before, Tablo expressed his love for his wife during his 'Epik High 99 Club Live' concert in HongDae. Tablo stated, "Even if everyone hates me, if just one person loves me then I can live happily in this world."

Listen to "Don't Hate Me" below.