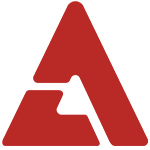 MBC's 'Infinity Challenge' worked with the messenger program Kakao Talk to make a set of 18 emoticons.

The emoticons feature members Yoo Jae Suk, Park Myung Soo, HaHa, Jung Hyung Don, Gil, Jung Jun Ha, and Noh Hol Chul with the characteristic 'Infinity Challenge' captions and images.

MBC stated, "We used images and words straight from the episode to make it more friendly, and emphasized the 'Infinity Challenge' characteristics." MBC's Deputy Head Kim Young Kyu also added, "We launched this service to make chatting even more fun. Starting with this release, we're going to be putting out more exciting products."

The 'Infinity Challenge' emoticons will be available for purchase on Android phones starting on the 10th, and will also be made available for iPhones at a later date as well.