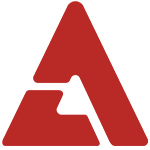 Happy Halloween everyone! What better way to spend this sweet-tooth provoking day than with your favorite K-pop songs? Now that we have given you some options on how to dress like your favorite idol stars, it's time for your ears to indulge in some sweet tunes perfect for Halloween.

======

- Part 1:  Trick-or-Treat -
EXO
's "
MAMA
": The usual tradition of Halloween is for kids of all ages to roam around the town in their carefully crafted costumes chanting, 'trick-or-treat' in hopes of being awarded with some of their favorite fun-sized goodies. And at times when you are given an unexpected snack that you absolutely abhor, or even worse, when no one answers the door, you resort to your first option which is to "trick" those who have ignored your request. But because you have a rather pure conscience, I suggest that you save your frustration and pop in your ear-buds as the boys of EXO will completely agree with your frustration against the world. The orchestra instrumentals and a full choir singing in the background creates a gloomy and spooky undertone which translates the boiling frustration inside you. Take your trick-or-treating frustration out with EXO as they sing:
Mama! Please give me an answer now why people have changed
Did beautiful days even exist?
I lost how to love and how to consider
Busy living my life with my back turned
Additional Recommendations:
RaNia
's "
DR.Feel Good
"
Jo Kwon
's "
Animal
"
- Part 2: Why So Serious? -
G-Dragon
's "
CrayON
": As we grow older, we learn that Halloween is not just about dressing up as Disney princesses and going out to get free candy. For those who are not fully aware of the party scene, you will soon find out that the Halloween themed parties are what's most fun about this day. This might be your only chance to dress up just like your favorite idol and "get your cray on" without anyone judging you! What are you waiting for?
Get yo cray on (x2)
Get yo cray, get yo, why so serious?
Come on girl, come on boy, come on, come on
Get yo cray on, cray on
Additional Recommendations:
Epik High
's "
Don't Hate Me
"
T-ara
's "
Lovey Dovey" (Zombie ver.)
"
- Part 3: Cast a Spell -
Block B
's "
NILLILI MAMBO
": What kind of Halloween would it be if it didn't include some form of witchcraft? Spells can be used in various situations. You might want a spell that can help you focus on your studies when you find yourself drifting away into the deep black hole called the internet. Or even a personal spell that can help you get the man of your dreams. But as for this time around, Block B shares with us a special spell that can help us loosen up and let out our inner beast for Halloween:
Everything okey dokey don't keep it in, just let it out (yeah)
Bring anyone and everyone, Rock and roll (let's go)
Nilili lalalala nililiya nililimambo (x3)
Additional Recommendations:
XIA Junsu's
"
TARANTALLEGRA
"
Narsha
's "
Bbi Ri Bba Bba
"
"Bbi Ri Bba Bba" Remix
by
rexrowdee
This concludes our Halloween edition of Music Therapy! If you have any suggestions for this playlist, comment below and we will feature you throughout the week on allkpop tumblr!
[BONUS QUESTION]