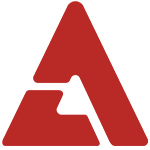 Entertainer Boom revealed a photo of his house and a picture hanging on his wall caught the attention of the guests as well as viewers.

On the October 23rd broadcast of SBS's 'Strong Heart', cast of the new drama, 'The Great Seer', as well as several others appeared as guests.

On this episode, Boom asked actress Lee Yoon Ji to "Check the feng shui of [his] house," and revealed a photo of his home. Lee Yoon Ji said, "The good energy that is coming through the front door is being blocked by your sofa and it is so dark that you have to turn on the lights even during the day," giving her assessment. Regarding the bedroom she said, "You can see everything in the room from any position so it is good. You have live plants in your room so it should bring you good energy."

What caught the attention of everyone though was a photo of Boom posing with Yoo Jae Suk and Kang Ho Dong on his wall. Boom said, "I put it up to get good energy.  It shows my desires and ambition," bringing laughter on set. When asked, "Where is Shin Dong Yup's picture," he answered, "It is in my dresser drawer," which made everyone laugh again.