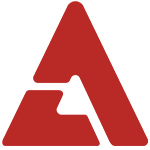 Bae Doo Na has shown off a complete transformation for the Hollywood movie 'Cloud Atlas'.

The actress is currently starring in the movie as Sonmi~451, a cloned being in 'Neo Seoul'. The movie features big names such as Tom Hanks, Halle Berry, and Hugh Grant and is currently playing in theaters.

Recently two still cuts of Bae Doo Na in the movie were uploaded online, shocking fans. Fans were familiar with the first cut, which features Bae Doo Na as the Asian Sonmi~451 character. However, the second photo showed her as Tilda Ewing, a non-Asian character. She sported frizzy red hair, green eyes and pale skin with freckles all over her face, and fans would not have recognized her unless they were told.

Have you seen Bae Doo Na in 'Cloud Atlas' yet?