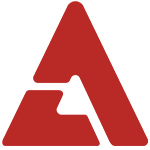 Currently a hot issue as the quirky artist behind
"Gangnam Style"
,
Psy
appears to be on just about everyone's radar. As his hit single is maintaining its 3-month reign on domestic charts and soaring on international ones, Kpop fans, non-Kpop fans, and even celebrities alike are jumping in on the horse-riding action with their flash mobs, chants, and parodies. Psy's viral success is nothing short of amazing, however, Psy is more than just "Gangnam Style". Having been in the industry for a little over a decade now, the singer, rapper, and songwriter has been crafting a long career filled with hit songs. And as his future opens up to the amazing possibility of an international music career, he will hopefully be recognized as someone hard-working, talented, and deserving of every bit of his current fame.
In 2001, Psy, who was working under his self-managed company
LNLT Entertainment
, first grabbed Korea's attention with his debut song
"Bird"
. Acknowledged as a hip-hop rookie with the peculiar, yet energetic dance moves and blunt and witty lyrics, Psy successfully managed to peak at #1 across various Korean music charts. Some considered his music "inappropriate," however due to its explicit word choice, and the notorious
MOGEF
appeared to agree. Once Psy released his second album
'Ssa2'
in 2002, it was given a rating of 19+ and kept away from the ears of the youth.
Yet Psy showed that he was an unstoppable, musical force that Korea would not be able to resist. Despite the ban, people continued to listen to Psy's music, and by the third album
'3PSY'
, the "controversial" artist managed to come out with another party song hit,
"Champion"
. Although he had to put his career to a brief halt in 2003 in order to fulfill his mandatory military service, he remained committed to the music scene by penning the lyrics to the debut song of his friend and
hoobae
,
Lee Seung Gi
,
"Because You're My Girl"
. As even this single became popular, partially for its romantic and relatable quality, Psy was recognized for taking part in it, and formally awarded later that year.
Although Psy was met with a couple of hardships, from being re-drafted into the military to struggling financially with his company, once he transferred to his friend
Yang Hyun Suk
's label,
YG Entertainment
, he was able to get back to business. In 2010, Psy made his long-awaited comeback with his catchy song,
"Right Now"
, which ranked high on the charts as it encouraged people with its fun music video and lyrics to break out of their shells and get wild. Although MOGEF eyed Psy's single skeptically and rated it 19+ for mentioning alcohol, people danced to it regardless and began to also acknowledge Psy as a great performer.
With the release of "Gangnam Style" in July 2012, Psy has managed to charm the rest of the world with the qualities Korea already loves him for. With his bold humor, addictive tune, satirical lyrics, and awesome dancing, Psy has inspired international celebrities such as
Britney Spears
,
Nelly Furtado
, and
The Wanted
to gallop along the "Gangnam Style" trend; became the artist with the most liked music video in
Youtube
history, made appearances at the
VMA
s,
The Ellen Degeneres Show
,
Saturday Night Live
, and the
Today Show
; and has achieved #1 and #2 on the
iTunes
and
Billboard Hot 100 Chart
respectively.
Now that Psy has signed on with
Scooter Braun
under
Island Records
, and has even announced plans to release an album in the US, the experienced artist is approaching the possibility of becoming an international celebrity with a stable amount of global fame. It's a highly coveted position among Kpop stars, and although Psy has not necessarily been trained and taught by companies as many idols have to get this close to it, after his long history of being confronted with the forces of ban-anything-with-adult-themes, pulling out one hit single after the other, and winning awards that confirm his talents, it would be ignorant to say that he doesn't deserve it just as much.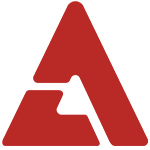 [Basic Information]
Birth Name: Park Jae Sang
Celebrity Alias: Psy
Birthday: December 31, 1977
Blood Type: B
Strong Visual Points: Unconventionally ordinary yet expressive face & entertaining dance moves
Agencies: Birdman (1999-2000), LNLT Entertainment (2000-2006), YG Entertainment (2010-present), Universal Republic Records & SchoolBoy Records (2012-present)
[Filmography]
Movies: 'Wet Dreams' (2002), 'Wet Dream 2' (2005)
Variety Shows (regular appearances): 'SBS Couple Jjak' (2011), 'Superstar K4' (2011-2012)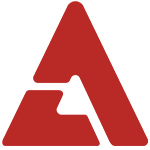 [Awards]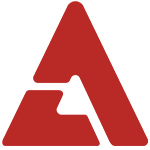 SBS Gayo: Hip-Hop Award (2002)
15th Seoul Music Awards: Best Lyricist Virtual (2004)
SBS Gayo: Songwriter of the Year (2004)
M.net KM Music Festival: Best Male Solo Artist Award (2004)
M.net KM Music Video Festival Awards: Concert Video Award (2005)
M.net KM Music Video Festival Awards: Best Film Music Video Award (2006)
SBS Gayo Prix (2006)
Military Grand Award (2009)
19th High-1 Seoul Music Awards: Performance Culture Award (2010)
M.net Asian Music Awards: Producer Award (2010)
2nd Melon Music: Music Awards Performance Cultural Award (2010)
20th High-1 Seoul Music Awards: Best Album Award (2011)
Department of Defense Plaque of Appreciation (2011)
1st Korea Music Copyright Target Singer: Songwriter Award (2011)
1st Korea Music Copyright Target Singer (Hip-Hop section): Composition Award (2011)
VEVO Certified Awards: 100,000,000 Views (2012)
2012 Brand of the Year Awards: "Gangnam Style" (2012)
Currently nominated for:
MTV Europe Music Awards: Best Video
[Interesting Facts]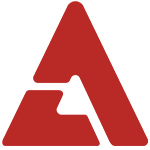 Attended Boston University and Berklee College of Music.
Fulfilled his military service twice.
Is the father of twin daughters.
According to his Naver Profile, his "charming point" is his "sexy facial expressions".
Father did not approve of Psy's dream to work in the music industry at first. Now he proudly gives out tickets to Psy's concerts to his employees at the company he owns.