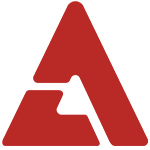 A Pink
's
Eunji
, the heroine of much loved drama '
Reply 1997
', will attempt to take on her first ever role in a musical. She will take on the role of '
Elle Woods
' in the famous musical '
Legally Blonde
', which will open November 16th at the Hyundai Art Hall in Samsungdong.
It is said that while producers were searching for a female lead who could play the lovable and enthusiastic character of Elle Woods, Eunji was suggested because of her outstanding singing and acting abilities. According to a recent report, the musical production staff and Eunji's representatives have agreed to her casting, and are in the process of working out little details.
Eunji has been receiving much attention for her character
Siwon
in 'Reply 1997', and thus anticipation has been rising to see what new drama the idol will take on next. However, going against fans' assumptions her returning to the small screen, the singer has chosen a musical for her follow up project as it allows her to showcase both her acting and singing skills simultaneously.
Many are looking forward to seeing how the A Pink member will portray the 'pink-obessessed' Elle Woods in her musical debut.
Source + Image: Sports DongA