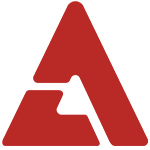 Solbi
has made a comeback to the music industry after a long hiatus with her new album, '
Solbi Is an Ottoogi
'! (Ottoogi means tumbling doll in Korean)
The album consists of five tracks:
1. Ottoogi (ft. 4minute's Jiyoon)
2. Talking in Reverse
3. Didn't Know Love (ft. Ryu Min Jung)
4. Ottoogi (Latin House Version)
5. Ottoogi (ft. Ahn Hye Jin, Club Version)
Check out a few of the tracks below and make sure to support her by purchasing her music!
Ottogi
Talking in Reverse
Didn't Know Love
Tip: bubblefeetmusic