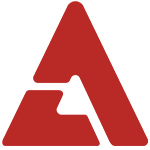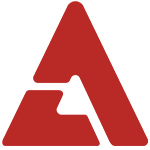 BoA Kwon has lived and molded the K-Pop dream. She's an irrepressible force obliterating cultural barriers with her powerful performance skills. Just ask Tiffany of Girls' Generation why she auditioned as an entertainer under the same talent agency and record label. While BoA doesn't rely on pop metamorphosis like her western counterparts Britney Spears or Lady Gaga, she instead relies on revealing her growth and maturity, shedding just a little more light on the same fixture time after time. What's the significance of this claim? As BoA grew up, so did the genre of K-Pop, and no other artist in K-Pop can make that claim.



When BoA first announced she was making a comeback in Korea with her first self-composed single, I was hesitant. There's an obvious stigma for projects when they're controlled with a pop singer's hands on the remote. BoA, however, proves she's acquired enough behind-the-scenes knowledge to manage an entire project on her own. If anyone can make one criticism for K-Pop artists, it's their lack of involvement in the actual music making process. "Only One" is a reflection of BoA's personality and talents, but more importantly it marks her beginnings as a true producer and artist. As director of her own single, she focuses on her strengths. Mid-tempo pop songs have always been BoA's forte, whether they're anthemic, gritty, or in ballad form, and that's exactly where "Only One" stands. The cascading guitar plucking and sifting string arrangements provide a strong contrast from her former releases "Hurricane Venus" and "Copy & Paste", drawing a thick boundary from her previous works and now. Most tracks on this album take "Only One"'s ballad-driven lead, which can be heard on "Hope", "Mayday! Mayday!" and the album finale, "One Dream".


BoA "The Shadow"

BoA doesn't neglect her signature mid-tempo synth pop sounds in "The Shadow", a throwback sound and arrangement similar to her works with SM's in-house producer, Kenzie. Though it suffers from having a lackluster chorus, the bridge that divides the verse and chorus of the track serves as a perfect detergent to make the track a more soluble listen. We hear BoA experimenting with her vocals with her low, guttural spoken-rap delivery, which showcases a more sexy, mature side to BoA. We hear this again on track 5 of this album, "The Top", written and produced by Karen Ann Poole, who also recently provided a track for f(x)'s recent 'Electric Shock' album. Ms. Poole has worked with Kylie and Dannii Minogue in the past, and BoA's "The Top", with its sultry, sexy electro sound, could've easily fit in Dannii's 'Neon Nights' release.

BoA "The Top"

"Not Over You" sits somewhere right between "Only One" and "The Shadow" with a passionate dance pop production assisted by NERVO (notable for working with Avicii, Ke$ha, Steve Aoki). Here, BoA frantically tries to control her emotions over bendy bass synths and outstretched acoustic instruments. If I had to choose one track to define this album, it would easily be "Not Over You". Not only does it encompass all the sounds we hear on this album, but the forward production and overall lyrical meaning summarizes the album as a whole. However, at the same time, we can't ignore the fact that "Not Over You" does not come across as hit material much like most of this album.


BoA "Not Over You"

'Only One' stands out in her catalog of hit albums as her most bland but that isn't a bad thing. Here, we aren't hearing repetitive, gimmicks like "H-h-h-h-hurricane Venus!" to appeal to a mass mainstream audience, and all this was intentional. Just like the raw candid-like cover of this album, 'Only One' showcases BoA as more of an artist and less of a performer. As I mentioned earlier, BoA's ability to constantly grow and reach new heights is her secret to her lasting power. 'Only One' isn't her strongest release, but that only shows that there's a lot more to BoA that she has yet to offer.



What are your thoughts on BoA′s 'Only One' album? Leave an honest rating and your thoughts in the comments below.

Suggestions for a future review or an opinion on this one? Hit up the author on Twitter(@rex_music)!