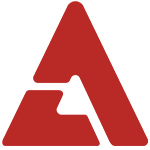 G-Dragon has marked August 18 as 'G-Day'!

"G-Day" as well as "0818" can be seen at the top of a photo just posted to YG Entertainment's official Twitter page. The photo was likely released in celebration of G-Dragon's birthday, August 18, 1988. The Big Bang member is currently preparing for a comeback with his second solo album.

Check out the audio snippet G-Dragon released for his solo comeback here, and stay tuned to allkpop for updates!

[GDay 0818] fb.me/1hoC8ZyJA

— ygfamily (@ygent_official) August 18, 2012