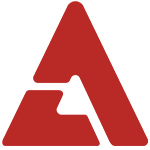 After introducing us to each of the members through teasers, new girl group TAHITI has released the music video for their first single, "Tonight"!

The group is under Dream Star Entertainment and consists of members Ye-Eun, E.J, Minjae, Jisu, Jung Bin and Da Som.

TAHITI's new single "Tonight" is a song that was completed over the course of a year by Ryan Jhun, the skilled producer who has also participated in writing music for top artists such as Lee Hyori, TVXQ, SHINee, Girl's Day, Supernova, U-KISS, and more. Different from the complex and clamorous sounds of electronic music, the song includes more groove and Sidechain-Music to diversely graft the elements of house music. The melody highlights the uniqueness of the members' individual vocals, and "Tonight" has a dynamic and fresh sound that displays TAHITI's distinguished colors and talents.

Check out their music video below!