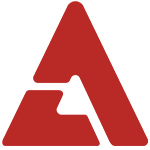 LOEN Entertainment has a special gift to help fans chase away the heat of the summer!

The label's artists such as IU, Ga In, Sunny Hill, Fiesta, G.Gorilla, Lee Min Soo, Ra.D, and more have come together as 'LOEN TREE' to create their summer project album, 'Summer Story'.

The title song to LOEN TREE's first project album 'Summer Story' is titled "Sea of Moonlight", a sweet harmony sang by FIESTAR and IU. The collaboration between one of the nation's top female solo artists and fresh rookie girl group FIESTAR who is preparing for their August debut is drawing much interest, and the girls well express the excitement of summer in this upbeat song.

Check out the music video below!