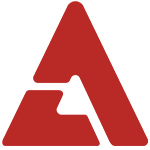 The group B2ST has returned with the title song 'Beautiful Night' to sweep the #1 spots on various music charts, according to a recent press release.

As soon as the title song was released, it reportedly rose to the top of Melon, Mnet, Soribada, Naver Music, and other music sites. In addition, all of the other newly released songs also took places high up on the charts resulting in a so-called 'chain song-list', predicting a successful comeback for the new and improved B2ST.

The upbeat electronic synthpop song, 'Beautiful Night', is the collaborative product of the boy group and rookie producer, 'Good night-Sleep well'. With the harmony of the song's energetic vibe and the voices of the members, the song is sure to liven up your summer nights.

Also, the music video for 'Beautiful Night' was recently released and is already receiving explosive love from fans. The music video was filmed in the exotic and free-spirited city of New York, and showcased a fresh theme with footage of the boy group dancing their days and nights away on the streets of NYC.

B2ST's eye-catching charm, highlighted by the background fireworks blasting in New York's night sky, is another reason why their comeback stage is so anticipated. Furthermore, because the music video did not at all reveal any of B2ST's signature performance, interest is building up on what kind of live performances the boys have in store for fans.

With the hope of returning to the top of the idol food chain once again, B2ST is planning to start promotions this week with a special comeback stage to showcase their new title song 'Beautiful Night' for the first time.

Check out the music video for 'Beautiful Night' and additional promo shots below!