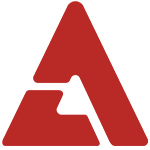 Deux just might be the most underrated group in the history of modern K-pop, but they're certainly one of the most important. Deux didn't redefine K-pop; they helped to write the original definition. They were fashion trendsetters, musical trailblazers, and would be involved with one of Korea's most baffling mysteries which only helped to grow their legend.

The Genesis
Deux's inception can be traced back to, of all places,
SM Entertainment
. One of SM's very first artists (if not their first) was another legendary singer,
Hyun Jin Young
, and his back dance crew known as
Wawa
.
Lee Soo Man
saw the trends in America and wanted to bring some of the Hip Hop style and dancing to Korea, discovering Hyun Jin Young. Wawa would produce some of K-pop's most popular artists and this was where Deux members
Lee Hyun Do
and
Kim Sung Jae
would meet and decide to branch out on their own. Lee Hyun Do began his career as a songwriter and much of his hip hop influences can be attributed to his time living in SoCal (Southern California) and being around a burgeoning hip hop music scene. Lee would become the primary producer for the group and Kim took charge of the group's choreography and fashion direction which had as much of an impact on Korean pop culture as their music did.
Lee Hyun Do & Kim Sung Jae dancing to Hyun Jin Young's "
Sad Mannequin
" in 1990:
Before getting into a look back at their music, let's talk briefly about why Deux is so important to K-pop. Deux was among the first musical groups to introduce hip-hop to Korea in the early 1990's. Using sounds and techniques of new jack swing (a form of music fusing R&B singing over rap/hip-hop beats), they essentially helped to create a style of music in Korea called "rap dance" which would evolve into today's K-pop music: vocal melodies sung over dance beats complemented with the all-important choreography. Along with the new sound came a new, never-before-seen fashion which added a Korean twist to American urban trend. They were at the forefront of a new sight and sound.
First Steps
Deux made their debut in 1993 with their self-titled first album. The title single "
Turn Around and Look at Me
" would become a major hit with fans, but would also go on to become maybe their most recognized song as well. The performance incorporated a new style filled with drum machines, baggy pants, breakdancing, beat boxing, and a swagger that was new to the Korean music industry. While the style might be considered a bit over-the-top today, imagine the impact it had on Korean kids who had never seen anything like this before. The song encapsulated the style and feel of the group, and other songs from the album such as "
My Foolish Stories
" are great examples of that new jack swing style of music.
Wild Choreography from 1993:
The duo released their second album '
Deuxism
' towards the tail end of 1993. The title single "
We Are
" along with "
Weak Man
", "
Reliving That Moment
", and "
Go Go Go
" were a continuation to the style of music that was created with their debut and helped to further define the Deux' style and sound with Lee Hyun Do continuing his creative direction over the music. In my opinion, the second album was from top to bottom their best work even though it didn't have that one defining single like their first album. But listening to the songs today, there are music cues and styles that can still be heard in modern music and doesn't feel too dated; although that's probably more of a factor of me being old.
The pair released their 2.5 album '
Rhythm Light Beat Black
' in 1994 which incorporated some new work but mainly featured remixed versions of their previous songs. The main single "
In the Summer
" was heavy with their signature style of music but also incorporated some more R&B influences and was more mellow then their other singles. The other very famous song from this album was "
Get Out of Here
" was a departure from their signature sound, as it was much more dance/techno oriented than their prior work.
Deux would release their third album '
Force Deux
' in 1995. The album got back to the original Deux sound with singles "
Break off the Yoke
", "
Scar
", and "
Confusion of Consciousness
" (which was actually a little more hip hop and rap driven), but also had featured more R&B-esque ballads like "
Only for You
".
Their third album would be the last time the group would perform together as Deux would go their separate ways to pursue their solo careers. It was a sad and abrupt end to a group that really did have a strong influence on the music produced in K-pop, but more than that, it was the way Kim Sung Jae's solo career ended that has become the Korean version of a Hollywood murder mystery.
Unsolved Mysteries
Kim Sung Jae's solo career ended as soon as it began. Following his comeback performance for the song "
As I Told You
" on the November 19, 1995 episode of an
SBS
music program, Kim returned to his hotel room where he was staying with his girlfriend along with the members of his entourage. The next day Kim was found dead in his hotel room and the cause of death was ruled a heart attack but further examination found that his arm was riddled with twenty eight needle marks and drug overdose was added to the list of causes of death. Toxicology reports also found traces of animal anesthesia, which prompted speculation of murder. Kim's girlfriend then became the prime suspect after it was revealed that Kim had wanted to end the relationship earlier that week. After questioning her, she did admit to purchasing the anesthesia but had claimed to throw it away immediately. Because of the lack of evidence against her, she was released and the case has, to my knowledge, not fully been resolved.
The circumstances and mystery shrouding Kim Sung Jae's death still cast a shadow over the group and still sparks interest from fans as they are left without a clear reason for his passing. Obviously it doesn't look like anyone will fully know what happened that night but it was a tragic end to such a promising career.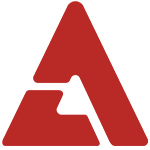 In 1997 Lee Hyun Do released the final Deux album '
Deux Forever
' which included their most famous songs but included Kim Sung Jae's single and also the final recording of Kim Sung Jae with Lee Hyun Do's voice mixed in for the single "
Love, Fear
". A fitting title considering the way Kim's life ended.
Life After
Lee Hyun Do also embarked on a solo career releasing three studio albums but his mark was even stronger behind the scenes as he became one of the most respected producers in K-pop. Under the name
D.O.
, Lee produced hits for some of the biggest names in K-pop including
Roo'Ra
,
Jinusean
,
Uhm Jung Hwa
, and
Yoo Seung Jun
. He's still going strong today working with the likes of
Ulala Session
and
Mighty Mouth
.
Deux Forever
Deux will never perform again and maybe because of this reason coupled with Lee Hyun Do's lack of visibility, their name isn't always mentioned with some of the other early K-pop greats like
Seo Taiji and Boys
and
DJ DOC
. But make no mistake, Deux had just as much of an impact as their contemporaries and helped to create a style of music that went onto become a global phenomenon.