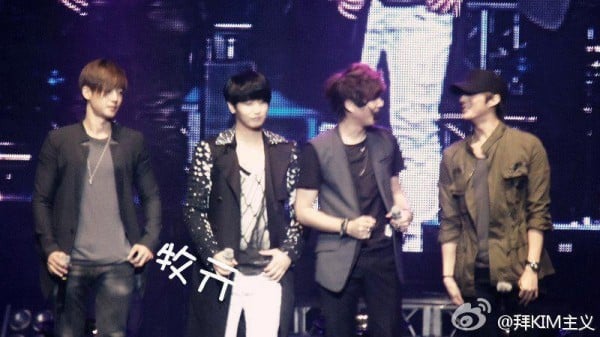 With the members of SS501 busy with their own individual activities, the public has been unable to see the group together since 2010.
However, Triple S fans in Seoul were able to see the five members all together this weekend, when Hyun Joong, Young Saeng, Jung Min and Hyung Jun made special plans to attend Kyu Jong's final fanmeet before his army enlistment.
According to reports, Hyun Joong flew in after hosting his own fanmeet in China, and Jung Min looked on from the audience for unannounced reasons.
While Kyu Jong's enlistment means that SS501 cannot be fully active as five until 2014, many Triple S fans have been ecstatic about finally seeing the group together for the first time in two years. The five-man fanmeet energized Triple S fans around the world, with Hyun Joong reassuring, "SS501 will never disband, so please wait for us!"
Although official photos have yet to be released, online fan communities and social media websites have exploded with messages, with the hashtag #SS501Reunited reportedly trending on Twitter in Indonesia, Singapore and other parts of Southeast Asia for some time. Fanmeet attendees have also begun to post photos of the five men together at the event on the internet, sharing the experience with eager Triple S fans worldwide.
In related news, Young Saeng just made his solo comeback on 'Inkigayo' last night with his latest song, "Crying", and Hyun Joong recently topped Oricon's DVD chart as the second international solo artist since Michael Jackson,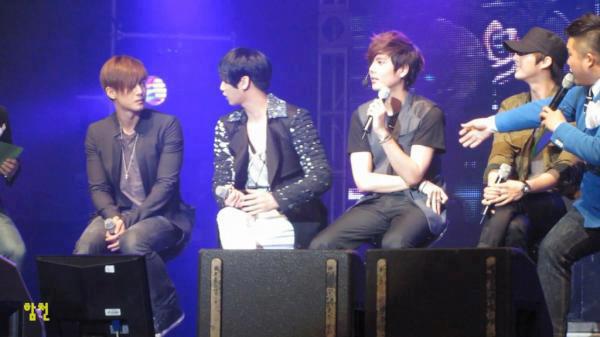 Images: as tagged