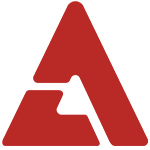 When you first start liking somebody in a romantic way, you may become increasingly preoccupied with thoughts of him or her. You may want, like, and eventually, fall in love with that significant other. If this is the case for you, then it seems that you are currently floating around in what some people refer to as "the honeymoon stage" of your relationship. And what better time than the lazy summer to flutter around, as you spend hours with that special somebody under the sun and within your daydreams?

In this edition of Music Therapy, we present Stage 2: The Honeymoon, in which we explore the cheery and heart-racing moments you may experience at the start of a relationship.

==

Music Therapy: Summer Lovin'
Stage 1 -- The Crush
Stage 2 -- The Honeymoon
Stage 3 -- The Comfort Zone
Stage 4 -- The Heartbreak

==

– PART I: Shut up and be mine! –


2NE1's "Be Mine": As fun as it is to pursue a crush, search for signs of mutual interest, and fantasize about what could be, some of us are fed up with the chase and would like our relationship and our answers on a platter. 2NE1 seems to feel the same way in their song "Be Mine", as they sing:

So just shut up and be mine.
I'm right here in front of you.
Don't hesitate anymore.
Take my hand right now.
We'll make it through anything
You're the only one I've been [waiting for]
[recommended by tammyVIP]
The song features an interesting combination of a sway-inducing, relaxing tune and assertive lyrics that reflect both the longing and impatient desire for an official, romantic relationship. Take a listen to this calm yet feisty sound, and feel encouraged to finally make your confident confession to end your longing.
Additional Recommendations
:
SHINee
- "
Hello
"
Fin.K.L
- "
Forever Love
"
Be my love now,
I want to lean everything on you.
You are the one to always take care of me,
Promise me an unchanging forever love.
What kind of proposal would you like to receive/give? Comment below!
– PART II: Loveydovey! –
Girls' Generation
's "
Kissing You
": Once you begin your summer romance, you may fall under the spell of feeling lovey-dovey. Symptoms may include: heavy sighs, frequent phone checks, and spontaneous urges to sing as you skip down the street. A lot of us probably will not act on these desires to feature in our very own happy-go-lucky fantasy-musicals. But we can at least fulfill our daily dose of fluff by listening to tunes such as SNSD's "Kissing You"!
With you dear I match my pace [with yours] and,
I hold your two hands and,
[as] I lay on your shoulder, I want to tell you--
Thank you, I love you, I will only give you happiness,
kissing you, oh my love.
Not only will the combination of string and digital sounds keep your shoulders and feet upbeat, but the sweet and thankful lyrics will swell your mind with sentimental flashbacks of your own cute, puppy-love moments--Korean drama style!
Additional Recommendations
:
Super Junior
- "
No Other

[recommended by ELF-ish]
Mighty Mouth
- "
Tok Tok
"
What is your definition of perfect relationship? Tell us by commenting below!
– 
PART III: Can You Feel the LOVE?
–
Ga In
&
Jo Kwon
's "
We Fell In Love
": You know things are starting to get serious when that big "L" word echoes throughout your mind, but you may hesitate to admit to it right away. The famous Adam Couple from the variety show 'We Got Married' seem to also be experiencing the happy dilemma as they sing the nervous yet hopeful jingle:
What kind of feeling is this? You and I.
Do we feel the same? You and I.
One thing that I do know
is that we smile only when we are together.

Is this love? You and I.
Do we feel the same? You and I
Can we say that we love each other?
Perhaps you'll come to your own conclusion that your love interest really is someone who will warm your heart no matter the season, be it the frigid winter or sweltering summer!
Additional recommendation
:
Lee Seung Hoon
&
Baek Ah Yeon
- "
Ma Boy 2
" [cover of
Electroboyz
]
Original song linked here
Gan Mi Yeon
&
Junsu
(
2PM
) - "
Sunshine
"
Are you currently in love? Have you found your potential soulmate? Tell us your story!
==
With that, we conclude our second edition of Music Therapy! Let us know what you thought of our choices in the comments below, and leave suggestions for next time, when we create another playlist for Summer Lovin' (Part 3: The Comfort Zone).