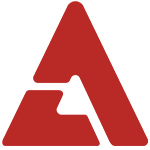 f(x)'s Krystal is once again being put under fire for her attitude on television.

The ladies of f(x) appeared on Mnet's 'Wide Entertainment News' to promote their latest title track "Electric Shock" and to have a brief interview with the emcees.

During the intervew, MCs Hong Jong Hyun and Yi Sol Ji shared an amusing photo of Krystal with Super Junior leader Leeteuk, revealing a hilarious contrast between cute and scary. Commenting on how the girl had also played a conceited character on MBC's 'High Kick Through the Roof', Hong Jong Hyun said, "I heard Krystal is two-faced."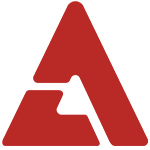 Upon hearing his remark, Krystal's eyes darkened and she bit her lower lip vexingly as if holding in her anger. A few netizens took notice of her drawn-out reaction, sharing screenshots on community forums.

Unsure of how to respond, Krystal glanced at Luna before Victoria said a few seconds later, "She's not really like that. When we're together, she's playful." Luna also said, "Krystal's two sides aren't a bad thing. She's charismatic and confident onstage, but in reality she's charming and acts like the maknae."

This isn't the first time f(x)'s maknae has been rebuked for her attitude. Last month, many noticed that Krystal kept glaring at KARA's Seungyeon during a race on SBS 'Running Man'. In 2010 & 2011, Krystal was also widely criticized for paying no attention to other guests during 'Quiz to Change the World', disrespecting staff offscreen, and being a difficult student to her skating instructor on 'Kiss & Cry'.

Upon seeing the screen captures, netizens' responses were split between, "She needs to fix her attitude," and, "Why is Mnet asking such question in the first place?"

What do you think? Does Krystal need an attitude fix or was the MC rude for asking this question?

Source & Image: TV Daily via Nate