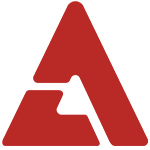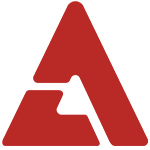 A lot of new groups have debuted this year, but none has stood out quite like TS Entertainment's B.A.P. With their powerful presence, aggressive performances, and unique sound, it's no surprise that the six-member group is currently the highest-charting rookie boy band of 2012 thus far.

B.A.P rocketed onto the scene in late January with the quaking Hip-Hop of "Warrior", and now they're taking things to the next level with their second mini-album, the rocky "Power."

They set the scene for their new sound with Power's intro track, "Fight For Freedom", which is an urban-rock hybrid with a Limp Bizkit-esque bassline and lyrics about how rebellious and badass B.A.P is. Most boy bands predictably brag about this kind of thing, but from B.A.P, you actually can believe it.

The rebellious theme continues into the title track "Power", which sees the boys pulling a Sunny Hill by serving up some social commentary through their lyrics. Their attack isn't quite as sharp and specific as Sunny Hill's clever jabs, with B.A.P taking more of an open-ended, anti-establishment approach that can be interpreted in different ways.



The production on "Power" plays a lot like an upgraded "Warrior", like B.A.P used the same template to create both songs. Think what Lady GaGa's "Bad Romance" was to "Poker Face", or what SECRET's "Madonna" was to "Magic". Maknae Zelo even drops an obvious nod to "Warrior" by delivering a another high-speed rap that sounds similar to the one from the group's debut hit, but this time he's backed by jagged guitar riffs and gunshots instead of the urban thump of "Warrior". The song's chorus isn't particularly catchy, forgoing the typical addictive K-Pop hook style for a commanding chanting style that is designed to highlight B.A.P's strong image and sound.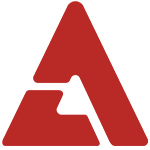 The next song, "What The Hell", is every bit as good --if not better-- than "Power". It's another rap-rock hybrid, but with some grungy elements that make it closer to the angsty, nü-metal sound of American band Linkin Park. Much like Linkin Park, the production is very heavy and nuanced, but it still has enough pop appeal to make it suitable for both alternative and mainstream radio formats. Vocally, the song constantly shifts between rapping and singing, with both being done so well that B.A.P sound like an authentic nü-metal band, rather than a typical K-Pop act who just rap because it sounds cool.



The mini-album wraps up with the smooth R&B ballad, "It's All Lies". Minimal rapping is used in the song except for a few small parts, with the ballad primarily serving to showcase B.A.P's harmonizing and vocal abilities. It's a pretty standard Korean boy band ballad, but the arrangement and delivery is so good that it stops it from becoming forgettable, and makes the song worthy of repeated listens.



-

Through the 'Power' mini-album, B.A.P has successfully showcased an upgraded sound and image, and further cemented their spot as 2012's hottest rookies. Their unique style and impressive live stages are already stronger and more interesting than many established K-Pop acts, but after listening to Power, you get the feeling that this talented group has only just begun to show a glimpse of their Power or what they're truly capable of.

-

Suggestions for a future article, review, or just an opinion on this one? Hit up the author on Twitter (@TheProphetBlog) and check out his blog for more music news at TheProphetBlog.net.