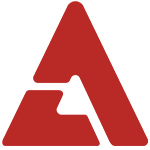 There is a man responsible for dressing mega popstar Lady Gaga in her famous meat dress. He has never studied fashion design, but currently in his early 30's, he has now become the head of a luxury brand. He is none other than French Fashion House MUGLER's creative director and Lady Gaga's stylist, Nicola Formichetti. During a recent interview, Formichetti admitted to being a fan of K-Pop.

Formichetti is half Asian with a Japanese mother and an Italian father. When asked which side he feels closer to, he answered, "I was born in Shizuoka, Japan and grew up in Tokyo. I went to high school in Rome, and lived in London for ten years after that. I felt like an outsider growing up, but I think it's helped me build an ability to blend different things. I look young for being 35, thanks to my Asian blood (laughs)."

The fashionista also admitted to being a huge fan of Korean pop music. "I am a huge fan of Big Bang and 2NE1. 2NE1 knows how to sing. Just this morning, I listened to 2NE1's "Scream" and Big Bang's 'Fantastic Baby'", he said, revealing the tracks on his iPhone playlist. "This is a secret, but I may be working with 2NE1 in the future. There are a lot of Korean people that I know in Europe. I once did a show with designer Woo Young Mee in Paris a few years back. We had bibimbap (Korean mixed rice meal) together, and the spicy kick was the greatest. If I were ever invited to Seoul's Fashion Week, I would love to go. I want to work on a new Lady Gaga outfit with Korean designers, and I also want to learn Korean."

Would you like to see a collaboration between Nicola Formichetti and 2NE1? Toss us your thoughts below!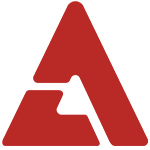 Source & Image: Donga via Naver
Tip: Erica