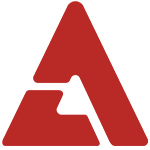 Following the releases of the character posters for 
f(x)
, 
SHINee
, 
BoA
,
Kangta
,
TVXQ
, and
Super Junior
,
Girls' Generation
has released their own for
SM Entertainment
's upcoming film, '
I AM
'.
The posters show the members on stage during their concerts or in photoshoots, each accompanied by captions unique to the girls.
Taeyeon:
Have I...changed?
Jessica:
The 7 years as a trainee swept by like a panorama.
Sunny:
I've been called Sunny more in the 4 years than being called Soon Kyu for 20 years. I'm the happiest when on stage.
Tiffany:
My concept is to work hard.
Hyoyeon:
I cried a lot because I wasn't satisfied with my audition performance.
Yuri:
I fell down a lot, but in the end, I didn't collapse.
Sooyoung:
Girls' Generation's Sooyoung is a hard worker. Choi Sooyoung is an ordinary youngest daughter who likes to play.
YoonA:
The YoonA in the TV hides a lot.
Seohyun:
It was difficult to go on a different road from my friends.
As reported earlier, the movie will contain footage from behind the scenes of SMTOWN concerts as well as the process of preparation and daily lives of SM Entertainment artists. The movie will hit theaters in May.
[gallery columns="4"]