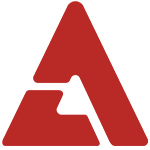 With just 10 days left until their comeback, B.A.P. has finally dropped some clues as to what's to come with a brand new teaser image featuring Himchan and Bang Yong Guk!

TS Entertainment officially unveiled dates for the group's comeback yesterday and has updated today with an image of the '90 line of the group. Pictured screaming at each other against a bright red and neon backdrop, the boys are adorned in body paint that gives off a fierce and savage feel, definitely heightening their powerful images.

More than anything, fans will be happy to see new hair styles, as Himchan has finally let go of the group's characteristic blonde hair and has gone for a dark black change.

Officials stated, "There are exactly 10 days until the release of the album and their first broadcast. We are now officially beginning their comeback promotions. Slowly, we will be revealing the transformations of B.A.P."

B.A.P. already completed their music video filming on the 15th and 16th, and will be releasing their album and music video on the 27th.

Stay tuned for updates!