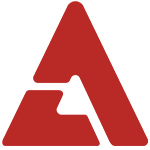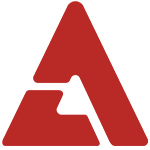 Despite being scarily-obsessed with EXO-K's first prologue single "What Is Love", I'm still miles away from becoming a certified Exotic. "What Is Love" was just like listening to something that TVXQ had already done last year, so I've been waiting for EXO to give me something a little more original before I start fanboying out.



Sadly, their second prologue single "History" ain't it, but it is still a thoroughly good pop song that should please any loyal SMTowner.

Opening with a flourish of tropical beats (very "La Isla Bonita"!), "History" quickly drops into the stuttery urban-pop of vintage SHINee. The polished production sounds very mid-millennium American pop, but it's still uniquely K-Pop at the same time.

One of SM's favorite things to do is to cram their singles full of nonsensical mini-hooks to basically brainwash listeners into becoming addicted to their music, so it's no surprise when EXO starts throwing catchy lines like "every-every-every day!" and repetitious "oh ohs" at us with rapid speed, making "History" one song that's hard to get out of your head after the first play.

The official music video is about as slick and flaw-free as the song itself, with the male models of EXO getting crunk against the backdrop of one of SM's infamous sets. I know, I know: we're all a bit sick of SM's sterile set-based music videos, but this time they did their best to bring EXO's artificial surroundings to life by blowing a ton of smoke and dust at the poor boys, so that's gotta count for something.

On paper, "History" sounds perfect, but it's far from it. Despite the slick production and good looks, there's one major problem: EXO themselves.

When it comes to EXO, there's a little TVXQ thrown in, a little Super Junior, and a little SHINee, but there's absolutely no EXO. There's no originality or distinctive qualities to to the group at all, and absolutely nothing that differentiates the members or their music from any other group on SM's roster, making EXO one of the most uninteresting new acts to come out this year.

If EXO want to join the boy band big leagues, then they're going to have to start being a little more original, or else they'll never even come close to emulating the success of the great groups at SM that have come before them.

--

What are your thoughts? Leave an honest rating and your thoughts in the comments below.

Suggestions for a future review or an opinion on this one? Hit up the author on Twitter(@TheProphetBlog) and check out his blog for more music news at TheProphetBlog.net.