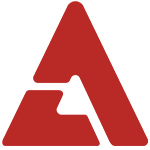 On March 12th, Fat Cat guested on 'Super Junior's Kiss the Radio' and revealed that she would love to perform a duet with actor Kim Soo Hyun.

When asked by DJs Sungmin and Ryeowook who she would like to duet with, Fat Cat replied with MBC's current hottest star of the hit drama, 'The Moon That Embraces the Sun'.

Taking the opportunity, the DJs urged her to leave an audio message for the actor to hear. In a nervous voice, she said, "I'm so nervous, I don't know what to say... I've been such a fan of your acting since your 'Dream High' days. I'd love to go on stage and sing together."

Considering Kim Soo Hyun's singing talent, it's a stage we're sure fans are also hoping to see!

Check out her responses below! (Stars around the 1:44:10 mark)

Fat Cat also received an early birthday surprise on the show, which falls on March 14th, the same day as 'White Day'. "It feels like a dream to receive congratulatory birthday wishes in such a family-like environment. Thank you so much for genuinely wishing me a happy birthday to our Super Junior seniors and the producers."