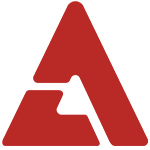 Can I rock (UH!), can I rock one time as I design rhymes divine for your mind…
Those were the opening lyrics to "
Jinusean Bomb
" from the debut album of the godfathers of Korean hip-hop,
Jinusean
. When Jinusean debuted in 1997, they were unlike any other group in Kpop at the time. Jinusean set the bar for what hip-hop should sound like and more importantly, what it could sound like in Korea. They were also just the second group to debut from a young
YG Entertainment
and would help launch the company into the powerhouse it is today.
The Beginning
The name Jinusean is an amalgamation of the names of the two members,
Kim Jinu
and
Noh Seung-Hwan (Sean)
. Both members were recruited by
Yang Hyun Suk
of YG Entertainment as his new company at the time was focused on bringing hip-hop culture and music to the Korean mainstream. Kim Jinu had already debuted in 1994 with his song "
I Was the Captain
" and was living in Los Angeles, CA when he joined YG and partnered with Sean to form the duo Jinusean.
Their debut album was 1997's '
Gasoline
' with a debut single of the same name. "Gasoline" was a gangster rap influenced song with a West Coast sensibility that could be attributed to the albums producer
Perry
who was also the main producer for their albums. While Gasoline wasn't a huge hit, it introduced mainstream audiences to a different brand of music and made YG Entertainment synonymous with hip-hop in Korea.
Watching Jinusean perform for the first time was an eye-opening experience. Their music was different from the style of Kpop out at the time which was heavy on the pop, bubble gum and ballads. "Gasoline" was aggressive and the look and feel of the performance was different. Sean had a Predator-like dreadlock look and there dance moves were more based on and hip-hop than the other groups of the day.
The Smash Hit
The biggest hit from the album (and probably the biggest hit of their career) was their second single, "
Tell Me
". "Tell Me" featured singer
Uhm Jung Hwa
, who was arguably the most popular female artist in Korea at that time. Uhm Jung Hwa's singing infused with the catchy melody created a song that veered more towards mainstream music but stayed true to their roots with Jinusean's rapid fire rapping. The dance for the song also became a hit across Korea. To this day, if this song starts playing, more likely than not, people will be dancing right along with it.
Although "Tell Me" was the only #1 hit from their first album, the album itself is still considered one of the best complete albums of that era. Tracks like "
Young Nation
", "
Celebrate
" and "
I Will
" were well-received and are still considered classics to this day. "Young Nation" also featured Mr. YG himself- Yang Hyun Suk, and former
Deux
member
Lee Hyun Do
who contributed to the album.
Jinusean's follow up "1.5" album '
The Real
' was released in January of 1998 and featured a number of remixed and English versions of songs from their previous album in addition to a few new tracks. While the new songs didn't blow up the charts, they remained true to their style and continued to be the trendsetters of hip-hop in Korea.
Jinusean's second full album '
Taekwon V
' was best known for the remake of the
Bee Gees
1977 hit, "
How Deep is Your Love
". The song was an instant classic that melded the well-known hook from the original version with the Jinusean signature fast-paced rapping and an upbeat energy similar to their other works. The song never hit the top spot but rivals "Tell Me" as the fan favorite song from the group. It certainly is for me and to this day, when spring starts rolling around and weather begins to get a little warmer, you can find me rolling down the windows of my car with the volume up.
Their 2001 third album '
The Reign
' was more focused on getting back to a harder style of hip-hop and featured a number of tracks with collaborations from some of the biggest names in American music including
Cypress Hill
,
Chino XL
and
Mobb Deep
. These collaborations were a big coup for Jinusean and YG Entertainment because it was rare for Kpop groups to work with American music groups especially in the areas of rap and hip-hop. However, the most popular track from this album was another remake of another 1977 classic. Jinusean took
Rose Royce's
song "
Ooh Boy I Love You So
" and performed their Jinusean magic by working with Kpop singer
J
who's sweet vocals provided the chorus with boys providing their signature rap style.
The Boys are Back
After a three year break, Jinusean released their fourth and final album, 2004's '
Let's Play
'. The album was well-known for comprising a number of tracks featuring their fellow YG label mates like
Wheesung
,
Gummy
, and
1TYM
. The album also has a track featuring
Warren G
and
Snoop Dogg
called "
2 All My People
". The track is a nod to the west coast G-Funk sound that features two of G-Funk's biggest stars. The most popular song from the album was "
Phone Number
" which was probably even better known for its music video. The video had appearances from many of YG's artists like
Lee Eun Joo
from
Swi.T
(now Yang Hyun Suk's wife),
G-Dragon
,
Taeyang
,
Psy
(who wasn't a member of YG then) and more. There were also cameo's made by
Kim Ha Neul
of
DJ DOC
and one of the dancers in the video is
Park Kahi
, now the leader of girl group 
After School
.
The Legacy
Today Kim Jinu and Noh Seung-Hwan can still be found in and around the music industry but are also pursuing their own paths. Both are still involved with YG Entertainment and are still active in the YG Family concert tour. Jinu is now an executive with the company and has helped to develop current artists like
Se7en
and
2NE1
. He was even featured on a
Discovery Channel
documentary about the spreading popularity of Kpop around the world.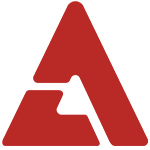 Sean has taken a different road from his rapping days. He married actress
Jung Hye Young
and has four children who have become mini-YouTube celebrities in their own right. Sean and Jung Hye Young are also two of Korea's most philanthropic celebrities through their many charitable contributions. Recently the couple sponsored children in Haiti through
Compassion International
donating over $88,000. Their generosity has earned them recognition and praise from the Korean government and within the entertainment industry as true role model couple.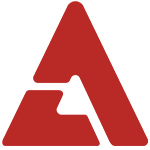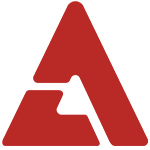 Jinusean never reached the commercial success of some of their contemporaries but were just as important as those who did. They paved the way and broke down barriers for today's hip-hop groups and help the genre become a part of mainstream Kpop music. They were also the group that helped YG Entertainment get off the ground and helped produce many of the biggest names in Kpop today. Their impact was immeausurable and their music was some of the most fun, entertaining music in Kpop's history.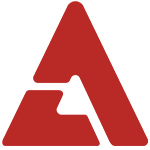 Jinu and Sean let me hit you with the Jinusean bomb, everybody it's the Jinu and Sean…