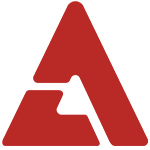 Girl's Day's Yura
and
Bae Nu Ri
(who plays the role of '
Jan Shil
' in
MBC
's
'The Moon That Embraces the Sun'
), showed off their close friendship with an adorable selca.
On the 23rd of February, 
Yura
tweeted,
"I am totally drawn into 'The Moon That Embraces the Sun'. It's so much fun! Especially our Jan Shil, fighting!"
, along with a picture of the two together.
Fans were surprised to see Bae Nu Ri display her more feminine side with a sweet smile and her hair down - a side unseen on screen as she is currently starring as the tom-boy Jan Shil in the drama.
Netizens commented,
"She looks so lady-like" , "You guys look so cute together", and "I didn't know you were close with Bae Nu Ri!"
Source & Image: Yura's Twitter