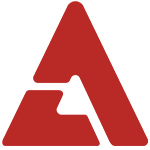 Big Bang
's '
Blue
' music video has received two
Youtube
gold medals, testament to the explosive response from fans around the world.
Youtube has a medal system in which they award gold, silver, and bronze medals to popular videos. The categories for medals include "All Time Most Popular", "Recently Most Popular" and, "Trending".
'Blue' has received numerous views as well as "Likes", which has led Youtube to award the music video with a gold medal for "Recently Most Popular", as well as "Trending".
The music video, which was revealed on February 22nd, has drawn over 8 million views in 5 days, which means that it has drawn more than a million views per day since its release.
Of course, the single has achieved explosive popularity on the download charts as well.
After the track's release on the 22nd, it has hit number 1 on charts such as
Melon
,
Cyworld
,
Soribada
,
Olleh Music
, and
Mnet
. In the days when number 1's change frequently, Blue's dominance on the charts are an indicator of Big Bang's power on the singles charts.
On the 29th, the long awaited mini album will be released. With each day leading up to the release, Big Bang has released a teaser for each track, which has caused many netizens to praise the quality of each track even though they are all short samples.
In related news, Big Bang will be kicking off their "
Big Bang Alive Tour 2012
" on March 2-4th. This tour will be produced by staff who have worked on world famous artists such as
Lady Gaga
and
Madonna
.