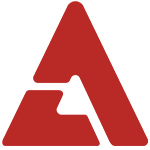 Big Bang is back with a bang! Their album that just dropped earlier on February 29th is proving to be popular not only within Korea, but internationally as well!

With the release of the 5th mini album, 'Alive', the album ranked #7 on the U.S. iTunes Album Chart, while it ranked #4 on the Canadian chart.

Quite an impressive feat, especially considering that these charts ranked the popularity of albums across all genres, rather than one specific genre.

The boys are no stranger to these charts as they ranked at #6 last year on the U.S. iTunes Album Chart with their 4th mini album, becoming the first Korean artist to rank in the top 10.

Needless to say, the boys have been sweeping the Korean music charts as well. All the tracks off 'Alive' has ranked in the top 10 on sites such as MelOn, Mnet, Bugs, Soribada, and Olleh Music.

In related news, Big Bang will be holding their first comeback performance through their '2012 Big Show/Big Bang Alive Tour' from March 2nd through the 4th.