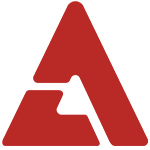 It's being reported that actress 
Choi Jung Yoon
will be getting married to
Yoon Jae Toon
, the eldest son of
E-land Group
's Vice President and the former member of old-school K-Pop group, '
Eagle Five
'. The media reported that Yoon Tae Joon (or
T.J. Yoon
, as he was known back in the day) was born in April of 1982, and he graduated from a university in Indiana in 2009. He is currently running a franchise business completely separate from E-land Group. Yoon Tae Joon joined 'Eagle Five' in 1999 when they released their second album, '
Love Story
'. The group unfortunately disbanded after promotions for their second album came to a close, ultimately ending Yoon's career as a musician as well. When news of Choi Jung Yoon's engagement first began to spread, netizens accidentally believed her fiance to be Eagle Five's leader,
Yoon Sung Jun
, but Yoon Sung Jun got married last year and is now the proud father of his first child. At the time, Choi Jung Yoon felt frustrated by the confusion and expressed her feelings on Twitter, saying, "
It appears as though I'm marrying a man I don't even know. Does the identity of my future husband really matter to everyone? I'm just another human being who wants to get married. I'm not doing this alone. This is a matter between two families. Don't you think that maybe, just maybe, people need to be a little more careful
?" Choi Jung Yoon and Yoon Tae Joon will be walking down the aisle in December. E-land Group stated, "
The two wanted a very private wedding with only their family and close friends in attendance
." For those of you who need help remembering who he was, here's an Eagle Five MV to help refresh your memory. Source & Image : Sports Chosun via Naver