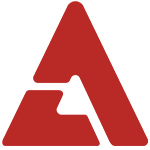 SNSD has dropped some new details on the 12 tracks included in their 3rd full-length album, 'The Boys'.
The album will arrive in just a few days, and it involves songs made by the biggest names in the K-Pop industry including Yoo Young Jin, Kim Young Hoo, HitchHiker, Kenji, and Hwang Sung Jae. American producer Teddy Riley also teamed up with SM to write and compose music for the girls.
SM Entertainment stated on October 14th, "Fans will be able to see how much the girls have grown and matured musically, and we anticipate an explosive response from our international SNSD fans."
Their title song "The Boys", has been described to be one of Teddy Riley's masterpieces. The producer of Michael Jackson's hit song, "Dangerous", created an urban pop track with intense drumming and powerful beats.  "
The album also contains a wide variety of tracks with different styles. Fans can look forward to the bright and bubbly song, "Telepathy", an upbeat retro pop song called "Say Yes", a catchy dance track called "Trick", as well as the dark and sinister "Oscar". "The Boys" will also include "Vitamin", "Top Secret", the Korean version of "Mr. Taxi", and "Spring Day", a song whose lyrics were written by member Sooyoung.
SNSD will be releasing more MV teasers on the 15th and 17th. Their comeback performance has been marked for October 21st through KBS 2TV's 'Music Bank'.
Source & Image : Star News