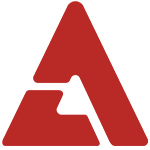 Sung Shi Kyung
and
KARA
who are both making comebacks appeared on the September 29th broadcast of
Mnet
's '
Beatles Code
'. Based on Sung Shi Kyung's history of singing the OST for '
My Beautiful Girl, Mari
' and KARA's OST for
'Naruto Shippuden
', parallels were drawn between KARA's appearance in 'Doraemon' and Sung Shi Kyung's similarity to '
Aisen Sosuke
' in the manga '
Bleach
'.
Park Gyuri
, the leader of KARA, explained "
Our dance appeared on TV in 'Doraemon'
." Just like Gyuri explained, the characters in 'Doraemon' danced to a parody of KARA's '
Mister
', showing KARA's popularity in Japan. When asked the question, "
If you even appeared in the comic, then you're a representative icon. Don't you think you're the best Korean girl group in Japan
?" Gyuri responded modestly, "
Wouldn't we probably be among the top
3?" Sung Shi Kyung also proved the 'KARA Boom' in Japan as he explained, "
When I went to a performance in Japan, it's not the Hallyu Wave that we speak of since it's just KARA. Spending two weeks in Japan and watching the TV, you know it isn't just a joke."