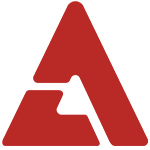 Welcome to '
The Mixtape
', a special bi-weekly feature that brings you the best K-pop playlists! We'll be sharing songs that we think you guys should really check out, and possibly introduce you to some great tracks that you might not have heard before – all of which surrounds a special theme. Inspired by the increasing amount of throwback tracks emerging in K-Pop these days, this issue is dedicated to the Top 10 '
retro-flavored
' songs. We're using the term 'Retro' loosely to describe the trends in K-pop that borrow heavily from older musical styles. In this playlist, there's some disco, there's some funk, and definitely a whole lot of
aegyo
waiting ahead, so grab your vintage shades and let's roll out! == ? SNSD - "Hoot" ? SNSD kicked off the retro trend in K-pop (at least for 2011) with the wildly infectious "Hoot". These ladies tipped their hats to James Bond and told the rest of the world "
From Korea with Love
" as they blasted hearts left and right with
aegyo
and their 'Robin Hood' dance. - ? Wonder Girls - Tell Me ? If we can associate any K-pop group dedicated to retro pop, it'd be the Wonder Girls. While we really wanted to put "Nobody" in here, "Tell Me" won out because it was the defining moment that really put these girls on the map. The song actually credits '80s pop sensation Stacey Q in its title, since her smash single "Two of Hearts" was the base for "Tell Me". And let's not forget that retro-fantastic dance routine that took the nation by a storm and spawned a whole lotta YouTube dance covers! - ? SECRET - Starlight Moonlight ? I don't think anyone predicted the success SECRET would achieve with their left-field sound, but I think we're all glad they did. SECRET brought a fresh sound to K-pop with hits like "Madonna" and "Shy Boy" which strayed away from the saturated dance-pop market. With "Starlight Moonlight", they infused modern K-pop melodies with '50s doo-wop to create this irresistibly sweet track. - ? UV feat. J.Y. Park - Itaewon Freedom ? Believe it or not, this song and video was released in 2011 and it's personally one of my favorite tracks this year. You just can't take the gang seriously as they pseudo-seriously take back the night. Having fun is what going retro is all about, and "Itaewon Freedom" embodies that perfectly. - ? Koyote - Good Good Time ? Dynamic dance trio Koyote has been around for over a decade with numerous line-up changes, but they still haven't lost their groove. Known for their catchy beats and melodies, they bring it all back with an updated sound. The beginning is a lot like those '80s rock ballads from bands like Journey, but the track quickly picks up with a hypnotic electro-dance beat. A very nice blend of old meets new. - ? Uhm Jung Hwa (ft. T.O.P.) - D.I.S.C.O. ? If you guys don't already know, Uhm Jung Hwa is an unforgettable K-pop diva with a impressive collection of dancefloor hits. Not too long ago, she teamed up with YG Entertainment to bring back an old school funk and true to YG form, it became a huge hit. The track pay a bit of homage to Sneaky Sound System's hit single, "Pictures", but Uhm Jung Hwa gives the tune her own flair. - ? Yoon Jong Shin (ft. Jung Suk Won, Swings) Love Scanner ? One of my favorite tracks released this month, "Love Scanner" is full of old school funk but with a Korean twist. If you're a fan of retro-flavored artists like Chromeo and Chilly Gonzales, you'll surely be a fan of this track as well. Time to get out your shades and your dancing shoes, and start "love scanning tonight!" - ? Asoto Union - Think About'Chu ? You may not of heard about Asoto Union, but "Think about'Chu" is well deserving of its place on our list. Think old school ballad numbers by artists like the Bee Gees. The electric piano twinkling alongside wailing falsetto voices is bound to take you back to the sounds of the 70's. - ? Big Mama - "Break Away" ? When people think of retro nights, they think of flashy nightclubs where people mingled in questionable outfits and even worse hair. But not everyone went to disco clubs to enjoy a great evening - this track from Big Mama takes us to the quieter side, where you'd stroll over to a late-night cafe for some great jazz and soul. - ? T-ara - Roly-Poly ? Finally, we have "Roly-Poly", which has undeniably become the biggest retro-flavored K-Pop track this year. T-ara promised us a hit as infectious as "Bo Peep Bo Peep" and boy, have they delivered. "Roly-Poly" is full of disco sounds from start to end with a thumping saw bass in the verses, bells and hand claps in the chorus, and an infectious Fedde Le Grand-like dance break in between. The original music video itself is based on a flashback story line, and their choreography throws in all the popular dance moves from the disco era. - Stay tuned for more playlists from "The Mixtape"!
Collaboratively written by: ah_rex & asphodel