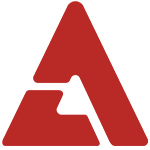 Super Junior
will be making a comeback after a year and two months! The comeback date for their 5th album is set for August 3rd and individual teaser images of the members' will be released sequentially from the 20th. So far, SM has revealed 
Eunhyuk
,
Donghae
, and Leeteuk's pictures. After unveiling 
Shindong
's new look earlier today, it's
Kyuhyun
's turn to shock fans with his radical new look! The members have each poured their own unique colors into the upcoming album, and fans will soon be able to experience their upgraded performances. Super Junior stated, "
As much as the fans have waited, the members have waited a long time for this 5th album. With our new music and performances, we want to communicate with fans all over the world. Please wait for our comeback
." Stay tuned for more news on Super Junior's comeback, only on
allkpop
! -- [ Update ] It seems that SM Entertainment accidentally posted Kyuhyun's image ahead of time on Super Junior's official webpage. Seeing as how it spread too quickly for the company to take it back (with many Korean media outlets already reporting on it), there may be a possibility that SM will not post a new teaser tomorrow. Check back with
allkpop
for updates! == Source + Image: Newsen