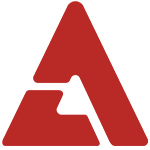 2NE1's Sandara Park delighted her fans with a recent picture that emphasized her cute charms once again. On April 11th, Sandara updated her me2day with two photos: the first is a more scenic photo of a vacation spot, while the second photo reveals Sandara, who was hiding behind the palm tree all along. She said,
"Palm tree! Hide-and-seek begins! Try to find me~ I'm here"
Netizens commented, "
Quite the talented Dara
" "
I saw a spring goddess
" and "
The definition of youth
". It seems that the idol also switched up her hairstyle recently by adding some extensions to her short hair. The result brought out a romantic charm that's befitting of the Spring season. Source: Chosun via Nate