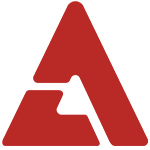 Popera (or 'operatic pop') singer
Yisabel
is back is back with her latest digital single, "
I Wish I Can Fly
". She was trained under
W.I.N.
and
Dr. William Riley
, and had extensive experience working with the San Francisco Opera. She was even a finalist for the prestigious Metropolitan Opera. Having decided to debut in the Korean music industry, her album "
Another Heaven
" featured the help of big names like
Marco Marinangeli, Leo Z, Scott Athews, Michael Whalen, Steven Sater,
and 
Pamela Sheyne
, who sought to smooth her transition into the pop scene. While her debut album certainly turned heads, she's back with a new sound this time with hopes of stepping closer to the mainstream audience. Her title track, "
Wings of Magic
", is a captivating fusion of rock and opera, and features the help of producer
Hong Jong Gu
and
Seo Taiji Band
's guitarist,
Top
. Her second track, "
Again
", is a sorrowful blend of classical music and rock which sounds closer to the traditional Korean ballad OST for historical dramas. Check out her EP below, and tell us what you think! -
01. Wings of Magic
02. Again
Source: Naver Music