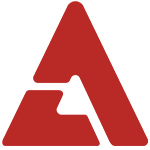 Mnet
's special three part "
Superstar K2 - Special talk concert with the 11
" episode revealed a letter from
Huh Gak
's mother at the end, moving the contestants and viewers to tears. Huh Gak became separated from his mother at three years old.  In May of 2004, he appeared on a show with his twin brother in search of their mother and found that she was living with a new family.  The show was set up in that if she sends a signal denying his call request, the caller must hang up immediately.  "
I had to hang up when my mother sent the signal
." Fortunately, his mother recently wrote him a letter, stating, "
I've been watching every episode you were on.  I'm not able to support you by your side, but know that your mother is watching you
." As MC
Kim Sung Ju
read the letter aloud to him, Huh Gak attempted to maintain calm but burst into tears, stating, "
I'll succeed and devote myself to my parents
."
John Park
also received a live phone call from his father in Chicago, while
Andrew Nelson
received a message of support from his own father, stating, "
I dream of a sold out concert for my son.  I hope that day comes soon
."
Park Boram
, who lost her father earlier this year, teared up after reading a letter from her mother and stated, "
I'm so sorry for not being in contact more often.  I will treat her well when I go back home.
" Source + Photo: TV Daily