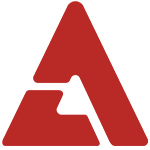 The sexually suggestive nature of minor idol groups has become a hot topic at the inspection of government offices conducted by the
National Assembly
.
SBS
's "
One Night In TV Entertainment
" revealed footage of ministers and congressmen showing shocked faces upon seeing videos of girl groups performing sexually suggestive choreographies. Congressman
An Young Hwan
presented three girl group agency CEOs as witnesses to his argument before the inspection, stating that the ages of girl groups were becoming younger, and the performances were getting more sexual. Although three companies were requested to make an appearance, including
DSP Media
,
SM Entertainment
, and
GP Basic
, only GP Basic's CEO,
Park Kiho,
appeared. The Congressman also presented video clips of the girl group members performing, including
miss A
's
Suzy
(16),
f(x)
's
Sulli
(16),
T-ara
's
Jiyeon
(17),
4minute
's
HyunA
(18), and
GP Basic
's
Janey
(12). The congressmen were shocked at what they were seeing in the videos. Park Kiho, who is the CEO for GP Basic, was questioned on whether his girl group members were receiving the proper education and attending school. He answered, "
They're taking all of the necessary courses along with promoting the group. We, as the company, also felt that they were talented enough to debut them despite their young ages
." Source + Photo: Newsen