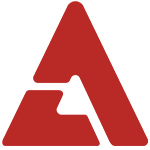 Son Dambi is definitely compared to Lee Hyori a lot because they are both sexy, solo female singers in K-pop. This time around, their abs are being compared. Son Dambi wore a belly shirt for her performance of "dB Rider" on this week's Music Core. Her belly button ring and perfect abs were shown, and fans were quite impressed. While promoting "Chitty Chitty Bang Bang," fans noticed that Lee Hyori basically had a six pack. If you look closely at Son Dambi, she seems to have a small one too. Son Dambi's company said, "Because she's been dancing for so long, she has hard abs. She's also been doing weight training for two hours everyday, which made her abs look more fit." Netizens wrote,
"I honestly like Son Dambi's better." "Since when is she comparable to Lee Hyori?" "How is she (Dambi) so pretty?" "Lee Hyori and BoA win for abs."
What do you guys think?  Do her abs exceed Lee Hyori's?