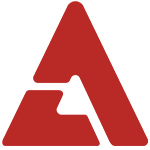 SHINee's maknae, Taemin, replaced Minho on Let's Go Dream Team Season 2, since Minho is still recovering from an injury.
The team headed to Hong Kong for a summer special which aired on the 8th. In one game, they had to climb a fishnet and Taemin took first place.  Minho is known for being really athletic on the show, so Taemin is quite a good substitute. Taemin also sent a message to Minho on the show,
"Minho hyung, what's that facial expression you have on when you're on Dream Team? Stop acting!"
Even though Taemin is a good filler, hopefully Minho will be back soon.