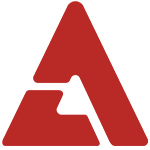 Figure stating queen Kim Yuna, made an appearance on the recent episode of SBS Kim Jung Eun's Chocolate which aired on the 1st. Through a brief interview with MC Kim Jung Eun, Kim Yuna revealed two artists that she greatly admires. Kim Yuna wooed the audience with her impressive vocals by singing IU's Riding The Train, Narsha's I'm In Love and BoA's Garden In The Air. Below is a quick recap of MC Kim Jung Eun and Kim Yuna's conversation:
KJE: What are the standards for selecting these songs? Yuna: These are the songs that I enjoy listening to. I admire artists who sing well, like Younha and IU" KJE: I think Kim Yuna admires singers who sing well because she sings well herself"
Although Kim Yuna may not be a professional singer, she has a beautiful singing voice - don't you think? Check out Kim Yuna's live performances from Kim Jung Eun's Chocolate! http://www.youtube.com/watch?v=XeaNa8mIwuU http://www.youtube.com/watch?v=A4xEtMsCmS8 http://www.youtube.com/watch?v=bTWj1XrdVw0 Thanks to Wazzup for the tip.