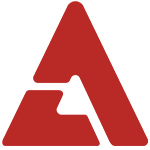 KARA's Goo Hara and MBLAQ's Thunder became good friends on the most recent episode of Invincible Youth.
When MBLAQ visited the girls to help them do some farm work, Hara never left Thunder's side. In Korea, you have to speak formally to a stranger or someone older than you, so to get closer to Thunder, Hara suggested,
"Let's speak informally!"
Thunder replied,
"Okay. But you have to call me oppa."
The two went together to get boxes and were basically partners throughout the whole show. They decided to have a comfortable oppa-dongsaeng relationship. Viewers commented,
"Goo Hara never left his side~" "They look good together." "When they're standing next to each other, light is shining off."
I think they look good enough together to be more than just friends.