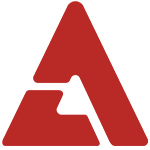 Following in the footsteps of 2PM's Taecyeon and Chansung, Wooyoung, will be the third member from the team to pave way at an acting debut. Wooyoung has been recruited to play one of the main roles for the upcoming KBS 2TV drama, Dream High, which is set to air in January of next year.  The setting of the drama will center around a celebrity arts school, packed with students who all dream of becoming superstars. Wooyoung will be playing the character of a high school boy, named Joon Joo, who dreams of stardom. A Dream High representative stated:
"We've only held a meeting with the staff, but as of now, possibilities are high that Wooyoung will be acting in the drama. After wrapping up with the encore concerts, he plans to commence drama preparations."
JYP Entertainment's
founder and CEO,
Park Jin Young
, will be writing, producing and arranging various tracks for the drama's OST. News about Wooyoung's acting debut through Dream High, further builds onto the anticipation level of the drama.