As if Girls' Generation, Wonder Girls, Kara, After School and 2NE1 weren't enough... DSP, Star Empire, Mnet Media, and Cube Entertainment all have plans to launch new girl groups. Great. As if the cutesy stuff we have right now wasn't enough, they really do want everyone to gag, don't they? 2009 seems to be the year of the girl groups and it's really making me want to avoid all those music shows. With the Wonder Girls' Tell Me, So Hot, Nobody craze and Girls' Generation's Gee craze, I can only take so much. DSP Entertainment, known for producing Fin.K.L (now disbanded), SS501, Kara, and AST'1, will be releasing a 7 member girl group tentatively called Rainbow. The girls are currently preparing for their album and will debut either in June or September so that they won't conflict with SS501's new album in August. Lee Ju Been from Rainbow had appeared before in their seniors, SS501's music video "A Song Calling For You". DSP announced "They have been training for 3 years and their looks and talents are both top-notch. Even though there is Kara (seniors), they will be more of a sexy image instead of a cute one". Thank you so much, that's exactly what I needed to hear. I need more After School style groups and less cotton candy, artificially sweetened groups.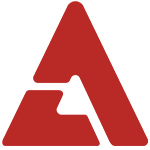 Star Empire, known for groups like Jewelry and V.O.S, will be launching a knock off of Girls' Generation a 9 member group called Nine Muses. They include members who are known for their singing, dancing, acting, MCing, and modeling. Although they stuck singing in the list of things that these girls have done, why do I get the feeling that it'll just be another group that sells their faces? They first appeared on a program with their seniors Jewelry and V.O.S to help promote a MNET reality show. Their debut date hasn't been set yet, but the company is looking at around July to August.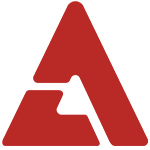 Cube Entertainment is also planning on debuting a girl group with ex-Wonder Girls member Hyun Ah. Affectionately known as 'Hyun Ah Group', the member count and the group name have yet to be decided. Cube Entertainment did release a statement rather confidently "In many ways, Hyun Ah's skills have gotten much better than before. It will be good to anticipate her and this new group." But if they don't even have the members decided...how can they be so confident? I mean, girl dance groups usually suck even with a lot of preparation, so I'm rather dreading this group in particular as their debut date keeps getting delayed. They were originally supposed to debut in February 2009.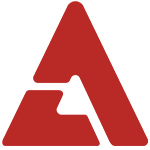 Known for artistes like Lee Hyori and Davichi, Mnet Media has decided to launch a yet to be named classical 5 member girl group. They confirmed the members last year and have been recording ever since. Mnet Media revealed "This 5 member girl girl group is scheduled to launch sometime late May. It'll be a bright, dance group." Sigh~ I know that "bright" is the universal code word for sickeningly sweet. Honestly, I feel like I'm getting diabetes whenever I listen to all these bubblegum pop songs. With the dominant girl groups like the Wonder Girls, Girls' Generation and Kara currently on hiatus, can any of these girl groups make a breakthrough in their absence?