Site Announcements
Concerts / Events
Pictorials
[Giveaway] NU'EST to guest judge at Pledis Entertainment's Los Angeles auditions + NU'EST stage shoes giveaway!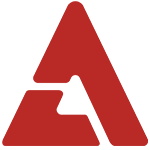 Boy group NU'EST, one of the hottest rising rookie groups of 2012, will be on the search for their juniors by appearing as special surprise judges at Pledis Entertainment's '2012 PLEDIS Asian-American Audition in U.S.A.'!

On October 14th, the boys will be live at the scene of Pledis's Los Angeles auditions. NU'EST is expected to not only act as judges, but also share their experience going through the audition and training process before finally making their debut as a group. The boys will give out supportive advice to fellow juniors hoping to achieve the same dreams.

For those that haven't applied yet, be sure to send in your apps by October 9th!

Auditions will be held at the Korea Daily Gallery in Los Angeles and the Silicon Valley Korean American Federation.

Did we mention allkpop will be giving away, stage shoes that NU'EST member wore during "Palladium" promotions as a gift to anyone who shares this story and comments?



Dubbed the "2012 Pledis Asian-American Audition in U.S.A", Pledis hopes to meet highly inspired, and talented Asian-Americans through these auditions.

The two audition locations will be in San Francisco and Los Angeles. Check below for more information.

Schedule:
Los Angeles: October 14th, 2012
San Francisco: October 14th, 2012

How to apply: Deadline is [October 9th, 2012]

E-mail: auditionusa@pledis.co.kr
[Send in your Profile (Name, Date of Birth, Gender, Nationality, School, Phone Number, Place of Audition)]

Applicants must be born in the years 1991 – 2003 and be Asian American.

A more detailed audition schedule and exact locations will be revealed through their Facebook.

Field of application:
Song, Dance, Actor, Model



■ September 27th - youngandasian
■ September 28th - peppermintjazz
■ September 29th - starkiller
■ September 30th - annie0
■ October 1st - xxfruitsbasketxx
■ October 2nd - Applelicious
■ October 3rd - lucisone
Get the best of AKP in your inbox
DON'T MISS
Comments
There are 0 comments
Login With...