Movies
[SPOILER - Rooftop Prince] A teary-eyed Park Yoochun plants a kiss on ...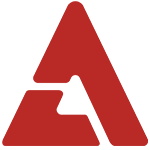 Lee Gak (Park Yoochun) and Park Ha (Han Ji Min) shared a teary-eyed kiss.

On episode 12 of SBS' 'Rooftop Prince' that aired on April 26th, Lee Gak was in despair after misunderstanding that Park Ha had left for good.

He read a handwritten letter from Park Ha, and shed tears all night as he longed to see her. The next morning, Park Ha returned after an interview she had.

"What are you doing," she asked Lee Gak, who responded with "What are you doing, were you not supposed to leave?"

"Do you even know how much I searched for you?", he asked. "What am I supposed to do if you leave, leaving me just one letter? Do you want to clamp my heart? My heart shriveled up to the point I couldn't even breathe."

"No matter what I did, I could not find relief," he continued. "I realized that I had missed you all day. I like you," he said as the tears began to flow from his eyes.

Park Ha who also shed tears after being touched by his confession remarked, "Always doing whatever you want," and turned her back to him.

Grabbing her by the arm, Lee Gak then turned her back around and planted a kiss on her lips, and the two were able to confirm their feelings for one another.



Source & Image: TVDaily via Nate
Get the best of AKP in your inbox
DON'T MISS
Comments
There are 0 comments
Login With...