Music Releases
Tablo's new solo album to be released earlier + tracklist revealed!
Epik High's Tablo has decided to push up the release of his first solo album. On October 20th, Tablo's new agency, YG Entertainment, revealed that although Tablo's solo album was initially scheduled to be released on November 1st, it's been pushed up 10 days earlier and will be released on October 21st instead. The album has now been divided into two parts. 'Part 1' will be released on October 21st, while 'Part 2' will be released on the original release date of November 1st. This was done as a special service for his loyal fans, who've been waiting quite a while for his return. YG Entertainment stated, "As this is his first solo album, Tablo has decided to reveal his album through this unconventional method. The album will also feature many talented vocalists." They continued, "Tablo's tracklist was released this morning through YG's official blog, and as you can see, many artists have stepped up to feature in his album, as if to cheer him on for a successful comeback after a long hiatus... Naul participated in his already-released track, 'Airbag', while Lee Sora made an unprecedented featuring on a song called 'Home'." They explained, "Tablo's title of his first solo album is called 'Fever's End'. The album's name was inspired by Tablo's period of struggle and pain; the songs included in the album were created during that time when Tablo was trying to overcome his difficulties." Check out the tracklist below!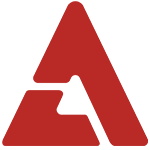 PART 1 of 'Fever's End' 1. "Home" (feat. Lee Sora) 2. "It's bad" (feat. Jinsil) 3. "Airbag" (feat. Naul) 4. "Tide" (Scratch by JD Friz) 5. "From the Bottom" (feat. Bumkey) PART 2 of 'Fever's End' 6. "Tomorrow" (feat. Taeyang) 7. "Source" (Scratch by DJ Tukutz) 8. "Dear TV/Alleviate a Fever" 9. "Thankful Breath" (feat. Yankee + Bong Tae Gyu) 10. "Expiration Date" Source + Photo: Star News, YG Blog
Get the best of AKP in your inbox
DON'T MISS
Comments
There are 0 comments
Login With...