Special Features
Movies
Which idol has the most anticipated swimsuit body?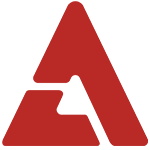 Which idols were chosen for having the most anticipated swimsuit bodies? According to July 11th's SBS Inkigayo's Star Ranking corner, 33 artist idol teams and staff members completed a survey on the topic of who they most wanted to see in a swimsuit. After School's UEE received the most votes from male idols and staff. This result isn't too surprising as UEE is known not only for her fabulous body but also for her swimming skills. Following behind UEE was SISTAR's Bora in 2nd, After School's Nana in 3rd, f(x)'s Victoria in 4th, and SNSD's Yuri in 5th. Bora has been receiving much attention as she recently promoted "Ma Boy" with SISTAR19. She even received the nickname 'Barbie doll' for her beautiful physique. The idols also noted that Nana would look great in a swimsuit because of her long legs. Victoria's curvacious body has been made by her many years of dancing. Finally, Yuri's tight abs and tanned skin is quite fitting for the hot summer.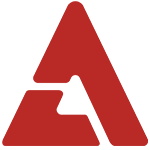 On the opposite side of the spectrum, the female idols selected MBLAQ's Lee Joon as their top choice by a wide margin of votes. Following behind Lee Joon was the beastly idol Jay Park who received many votes from the staff members in their twenties. Third belonged to the bagel guy, 2PM's Nichkhun. Fourth and fifth place went to the two 'Inkigayo' MCs B2ST's Lee KiKwang and 2AM's Jo Kwon, respectively. Do you agree with this list? Which idol are you most looking forward to seeing in a swimsuit this summer season? Source: Star News via Nate
Tags
Get the best of AKP in your inbox
DON'T MISS
Comments
There are 0 comments
Login With...