Kim Junsu celebrated his 100th performance of the musical 'Dracula' on June 2! He held a special VLIVE broadcastin which he answered various fan questions as part of the activities to commemorate the moment!

Please, check the video above and don't forget to turn the captions on for English subtitles!
Congratulations to Kim Junsu!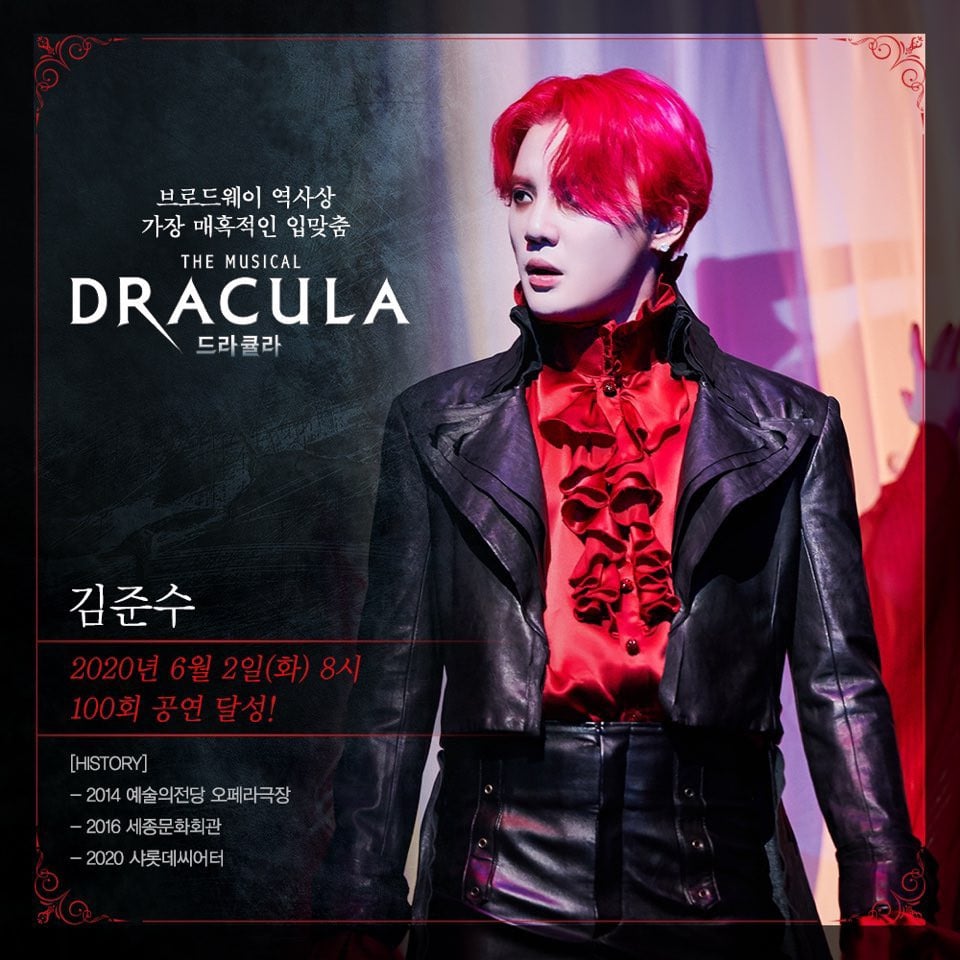 Junsu is currently wrapping up his performances in the musical 'Dracula.' Next, he will appear in the musical Mozart!, which opens at the Sejong Center for the Performing Arts on June 11.