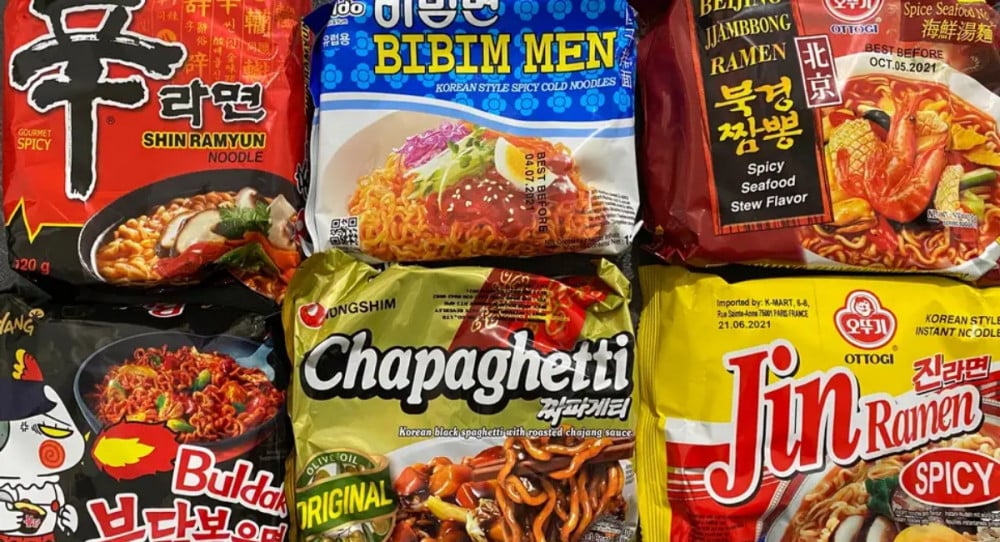 As Korean dramas and K-pop continue to build popularity in overseas markets, interest in 'K-food' is also rapidly spreading. According to a report by Yonhap News, the cumulative export profit of ramyun from January to September this year recorded an all-time high compared to similar periods.


On October 30 KST, the Korea Agro-Fisheries & Food Trade Corp. (aT) and Korea Agri-Food Export Information (KATI) revealed that the export profit of ramen reached $568.2 million USD dollars (about 810 billion won) through September this year, an 18.0% increase from the same period last year, setting a record high.
The region with the highest ramyun export profit was China, which increased export ramyun sales by 27.4% to $132.4 million (188.7 billion won). The United States follows with a 15.2% increase, totaling $63.7 million (908 billion won). However, export profits in Japan fell 2.3% to 45.8 million dollars (65.3 billion won).
aT analyzed that Korean pop culture and online marketing, as well as preparations for a possible new wave of COVID-19, may have caused this spike, adding,"[In the U.S.,] demand for Korean ramyun continues, but growth has slowed as imports are adjusted to deplete inventory."


Meanwhile, aT will be promoting Korean ramyun with events in China, Italy, and Qatar through November, as consumption of ramyun is expected to increase in northern hemisphere countries toward the end of the year.