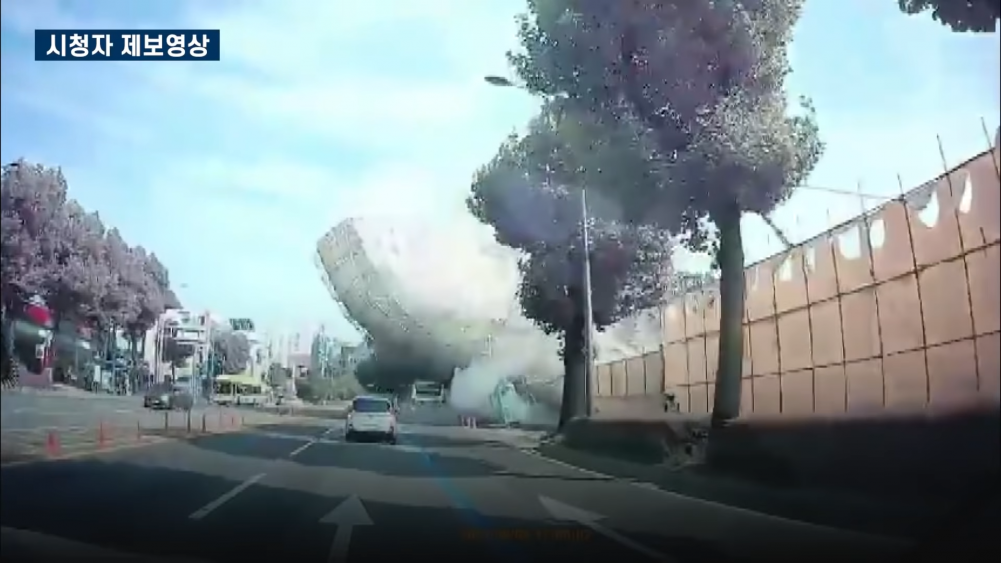 The distressed voice begging to at least check the faces of the deceased can be heard in front of the rubble of the collapsed building in Hak-dong, Dong-gu, Gwangju.
On June 9, a building that was to be demolished fell on a bus that was stopped at a bus stop right in front. Due to this accident, there have been nine people who died, with eight severely injured.
One parent is bringing many to tears as he was seen in front of the rubble looking for his son. The father fell to his knees and mourned out loud as soon as he saw the name on the casualty bulletin board - "Male in his teens."
On June 10th, News 1 reported the interview of the father of the deceased high school student, who is the youngest among the deceased.
During the interview, the father shared about the last conversation he had with his son on the day of the accident with a sobbing voice.



His son was a second-year high school student who was dreaming of becoming a musician. On the day of the tragedy, the student was visiting the school even though classes were held online. He was visiting the school to meet with his music club at the school.
After the meeting, the high school student got on the number 54 bus and called his parents around 4:02 PM. The father explained, "My son called me around 4:02 PM right before the accident. He told me he is on the bus so he would meet us at home. Then he said 'I love you.'"

The high school student was the only child and was a charming son to the parents. He would lay on his parent's bed for about 30 minutes to smell his mother's scent whenever she would return home late from work.

The father left the last message to his son in the interview that made many people shed tears. He said to his son, "My son, who would smile brightly like the full moon even at the nagging to study. My son, who said that nagging is love too, I can't pat you on your head or hold your warm hands anymore... but your mom and I always love you. And I'm sorry."
There are more sad stories of victims of the Gwangju building collapse accident that occurred on the 9th. Many people are mourning as there are many victims who have lost their lives due to this tragedy.