The language book 'Dirty Korean' written by Hawewon Geebi Baek is receiving criticism for its vulgarity.
Recently, the book, which is being sold in Canada and the U.S. through Amazon, was brought to attention by netizens. As the title says, the book aims to teach "dirty" Korean or the words and phrases that teachers are afraid to teach in classrooms.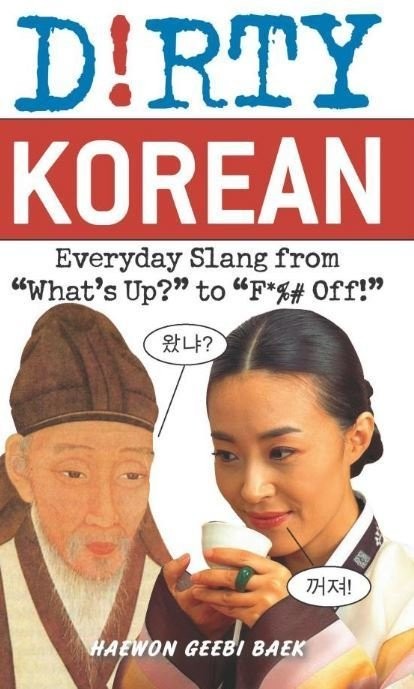 SEE ALSO: Basketball hoop falls and kills a 14-year-old student in Gyeongnam
It includes provocative Korean slang such as 엄창 'eommchang', which comes with a description that says, "Koreans don't have 'yo mama' jokes. But when they swear on something important, they swear it on their mother being a prostitute."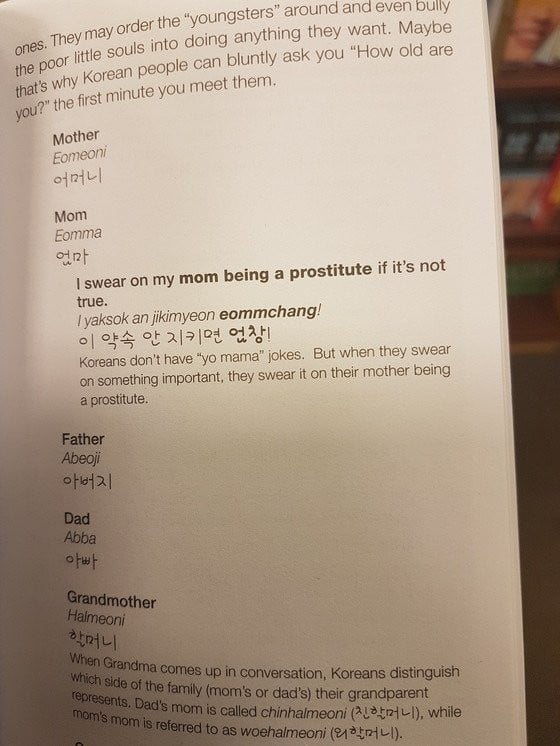 Furthermore, the book uses vulgar examples for simple words, such as "
The secretary is sleeping her way to the top,"
for the word 비서 'biseo' or secretary.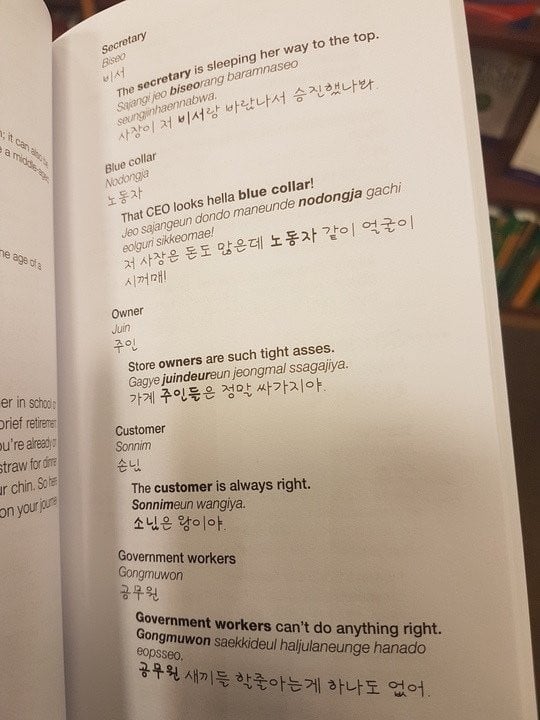 While some readers stated the book helped them understand the Korean culture, many Korean netizens are frowning upon the vulgar language of the book.
K-netizens commented, "This is making me embarrassed... What is this..", "The person who wrote this and the publisher are both trash", "Seriously... I want to see who wrote this sh*t."